//
IFF Directors Talks
IFF Directors Talks 2012
IFF Directors Talks 2011
IFF Directors Talks 2010
IFF Directors Talks 2009
//
Previous IFF Lectures
THE MOSELY SNOWFLAKE SPONGE
Exhibition Opening and Fractal Unveiling
Doheny Library, University of Southern California
Thursday, September 20, 2012 @ 5–7pm
THE ART OF ITERATION
A Lecture by Ryan and Trevor Oakes
Sat. September 22, 2012 @ 6–8pm
MAKING SPACE
Theoretical and Practical Explorations of Space
@ Hayward Gallery, London
June 12–14, 2012
IFF Director Margaret Wertheim speaks at Art Center College of Design
June 22, 2011 @ 7pm
With Dr. Jerry Schubel, President and CEO, Aquarium of the Pacific
Captain Charles Moore Talks About Plastic Trash
[IFF-L22] Saturday Jan 17, 2009
IFF Director Margaret Wertheim
Neuroscience Discussions at the LA Public Library
[IFF-L21] October 2 + November 10, 2008
Seeing Anew [IFF-L20]
A lecture by Trevor and Ryan Oakes
at Machine Project Sunday, June 24 @ 7pm

The Logic Alphabet of Shea Zelleweger[IFF-L19]
A discussion with the IFF and Dr. Shea Zelleweger
at Foshay Masonic Lodge Saturday, March 3 @ 5pm
Structural Considerations of the Business Card Sponge[IFF-L17]
By Dr. Jeannine Mosely
Sunday, September 10 @ 8pm

The Insect Trilogy
@ Telic Arts Exchange
How Flies Fly [IFF-L14]
By Dr Michael Dickinson
The Ecology of a Termite's Gut [IFF-L15]
By Dr Jared Leadbetter
What is it Like to be a Spider? [IFF-L16]
By Dr Simon Pollard

Where the Wild Things Are 2:
A Talk About Knot Theory [IFF-L13]
By Ken Millett
at The Drawing Center in NY.

Where the Wild Things Are 2
by Ken Millett
at the University of California, Santa Barbara
Things That Think:
A hands-on history of physical computation devices.
by Nick Gessler [IFF-L12]
Where the Wild Things Are:
A Talk about Knot Theory
by Ken Millett [IFF-L11]
at The Foshay Masonic Lodge (Culver City)
Crocheting the Hyperbolic Plane:
A conversation on non-euclidean geometry and feminine handicraft
by Dr. Daina Taimina and IFF Director Margaret Wertheim [IFF-L10]
Darwinism on a Desktop:
Sodaplay and the Evolution of a Digital World
by Ed Burton [IFF-L9]
The Logic Alphabet
by Christine Wertheim [IFF-L8]
Why Things Don't Fall Down
A Talk About Tensegrities
by Robert Connelly [IFF-L7]
Kindergarten:
The Art and Science of Child's Play
By Norman Brosterman [IFF-L6]
Crocheting the Hyperbolic Plane [IFF-L5]
A Talk by David Henderson and Daina Taimina
The Mathematics of Paper Folding [IFF-L4]
by Robert Lang
The Physics of Snowflakes [IFF-L3]
by Kenneth Libbrecht
Crocheting the Hyperbolic Plane [IFF-L2]
by Daina Taimina and David Henderson
The Figure That Stands Behind Figures:
Mosaics Of The Mind [IFF-L1]
by Robert Kaplan
//
Previous Events
Crochet Hyperbolic Workshop
Proteus Gowanus gallery, Brooklyn, NY

Hyperbolic Crochet Workshop:
a celebration of feminine handicraft and higher geometry and a homage to the disappearing wonder of coral reefs.
at The Institute For Figuring – Special Collections

KnitOne-PurlOne:
A workshop on crocheting the hyperbolic plane.
at the Velaslavasay Panorama in Los Angeles.
ON SEEING AND BEING
A discussion series about neuroscience and the perception of space
Hosted by IFF Director Margaret Wertheim
@ THE LA PUBLIC LIBRARY
ALOUD Program Series
Mark Taper Auditorium - Central Library
Fifth and Flower Streets, Downtown Los Angeles
Fall 2008 dates:
Thursday October 2
Monday November 10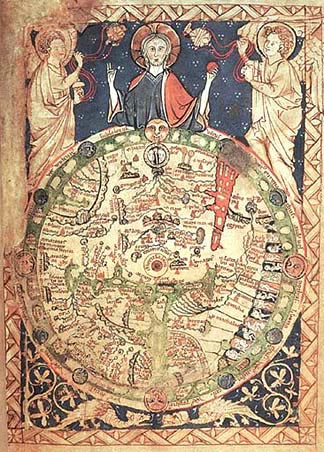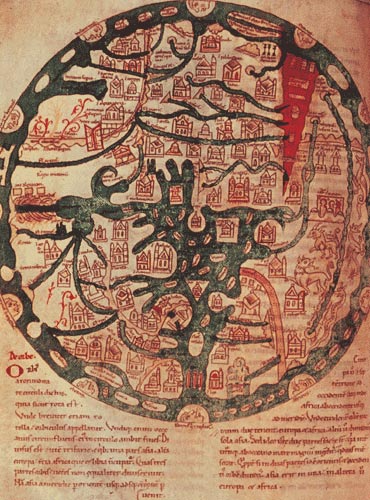 How do we perceive space? How is it that our brains and minds piece together a conception of the space in which we are embedded? And how do we as physical and psychological beings make sense of our relationship to the spatial schemes in which we imagine ourselves to be? In this four-part series at the LA Public Library, IFF director Margaret Wertheim discusses these questions and related issues with leading neuroscientists and commentators.
Fall Events:
Thursday Oct 2, 2008.
Discussion with Stanford psychologist Dr Barbara Tversky on the cognitive principles underlying our visual perception of space, using examples from maps, letter-forms, tomb paintings, graphs, mathematical diagrams, comics, and graphic novels.

Monday November 10, 2008
Discussion with USC neuroscientist Michael Arbib and USC medievalist Lisa Bitel on the experience of mystical visions and what we may learn from such events about human psychology and our place in a wider cosmological scheme.
3D Brain animation by Semiconscious
Spring/Summer Events:
Tuesday June 17, 2008
Discussion with authors Sandra Blakeslee and Matt Blakeslee about their new book The Body Has A Mind of Its Own, exploring how our minds generate and process maps of our bodies, our body parts, our movements, and the space immediately surrounding us.

Wednesday May 21, 2008
Discussion with CalTech neuroscientist Dr Christoff Koch on how our brains construct a world picture from confounding and often conflicting visual cues. The event will include exposure to visual illusions and perceptual paradoxes.
For more information about these events please see the LA Public Library's ALOUD website pages: http://www.libraryfoundationla.org/aloud/calendar/
This series at the Library is made possible by a generous contribution from K&L Gates.